Regular price
$449.00 USD
Regular price
Sale price
$449.00 USD
Unit price
per
Sale
Sold out
Our new concealment cabinet is the perfect addition to add functional decor to your home. The foam allows you to customize the interior to hold anything from guns, knives and tactical accessories, or you can even make it into an awesome liquor cabinet!

Choose your flag style that fits your decor. WE CAN CUSTOMIZE ANY FLAG WITH LASER ENGRAVING

The frame of the cabinet is made entirely out of 3/4" solid wood with 1/2" plywood on the back which is attached with screws. 
Every flag comes equipped with a RFID locking system so that you can safely store your valuables, out of reach of children. Put the card up on bottom of the cabinet to signal the lock and pull open. We have an upgraded Bluetooth lock which we highly recommend. 


Overall product measurements: Length = 37", Width = 20", Depth = 4 1/2"
Usable interior storage area: Length = 33", Width = 16-1/2", Depth = 3""


Flag comes with following:
Installation instructions
Electronic RFID lock with instructions (AAA batteries included)
RFID access card and key chain fob
Adjustable Razor knife for foam cutting
Long nose marker to trace out the shape of the product you'd like to conceal 
Blank, user friendly, layered foam that cuts with a simple razor knife(Included)
(Guns not included)
View full details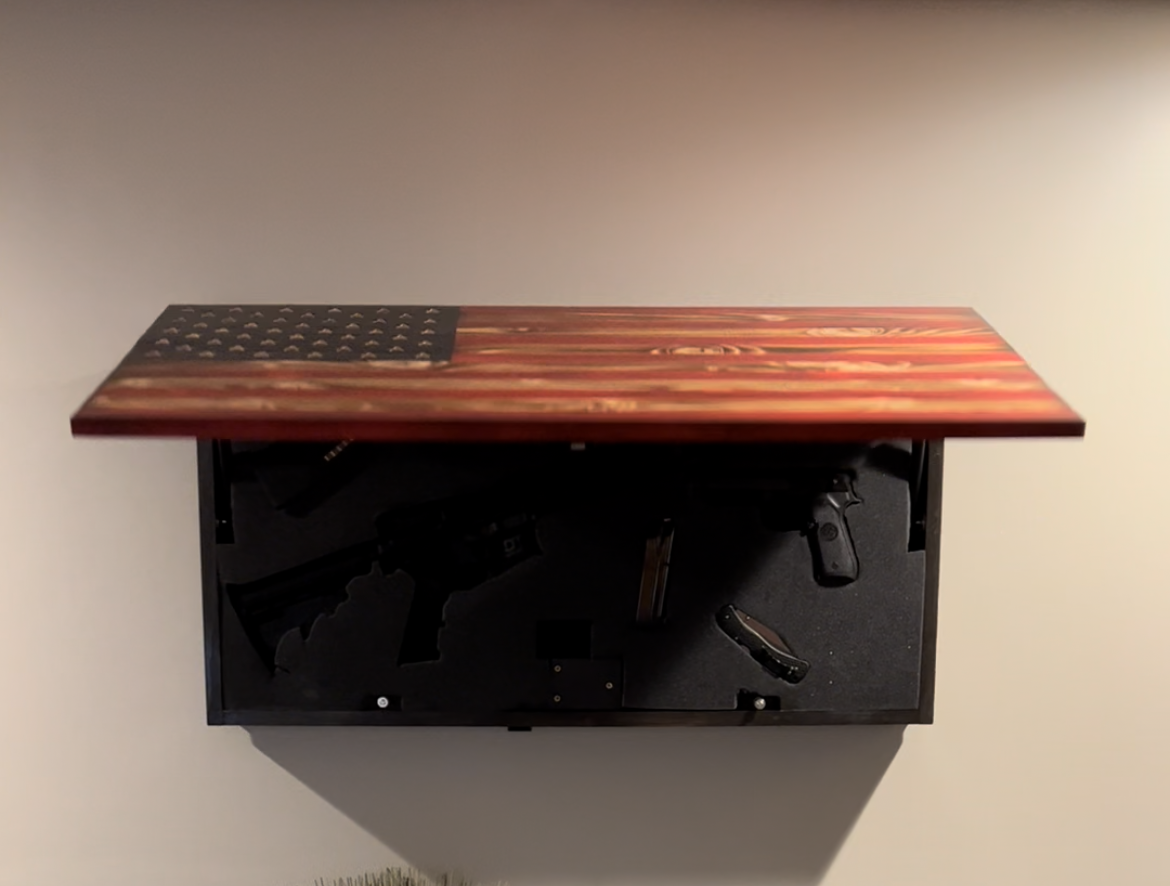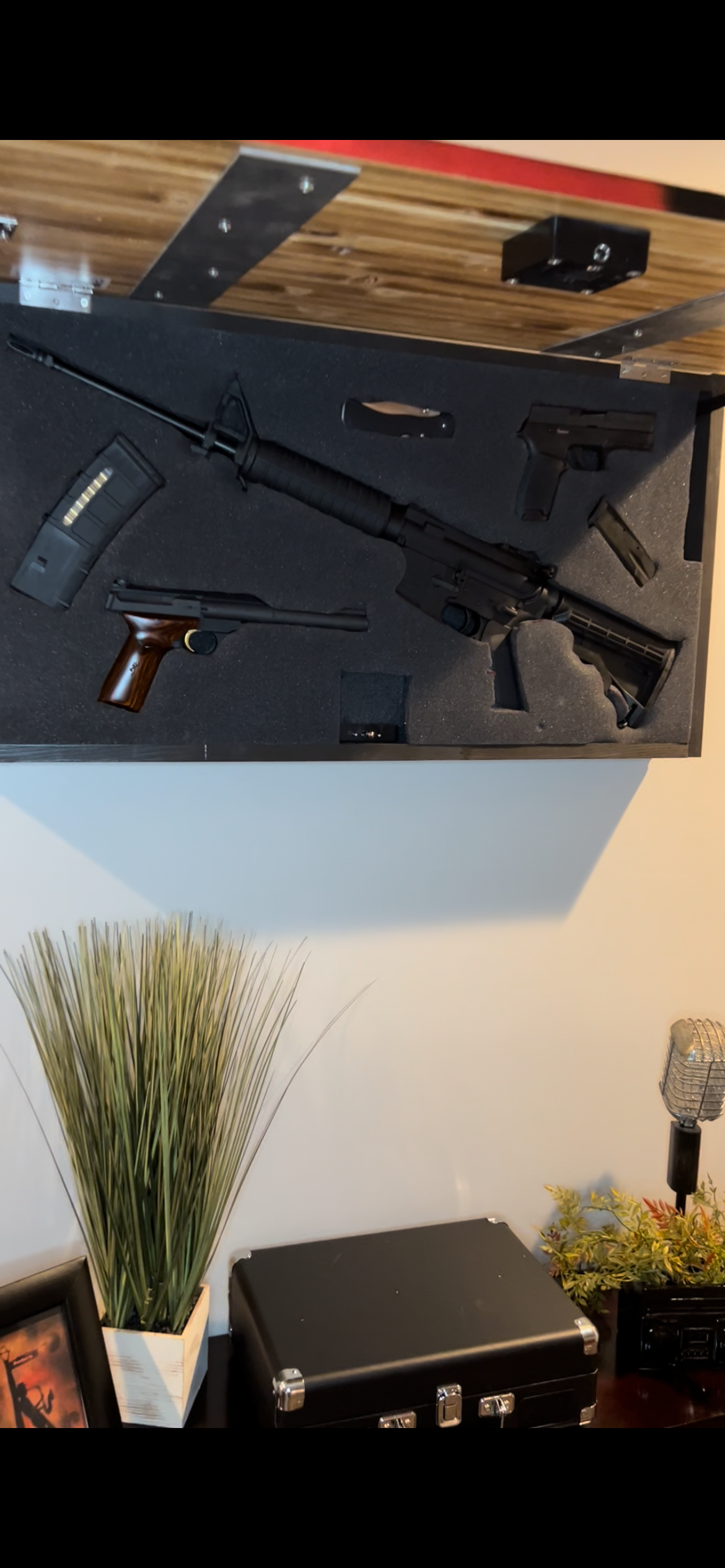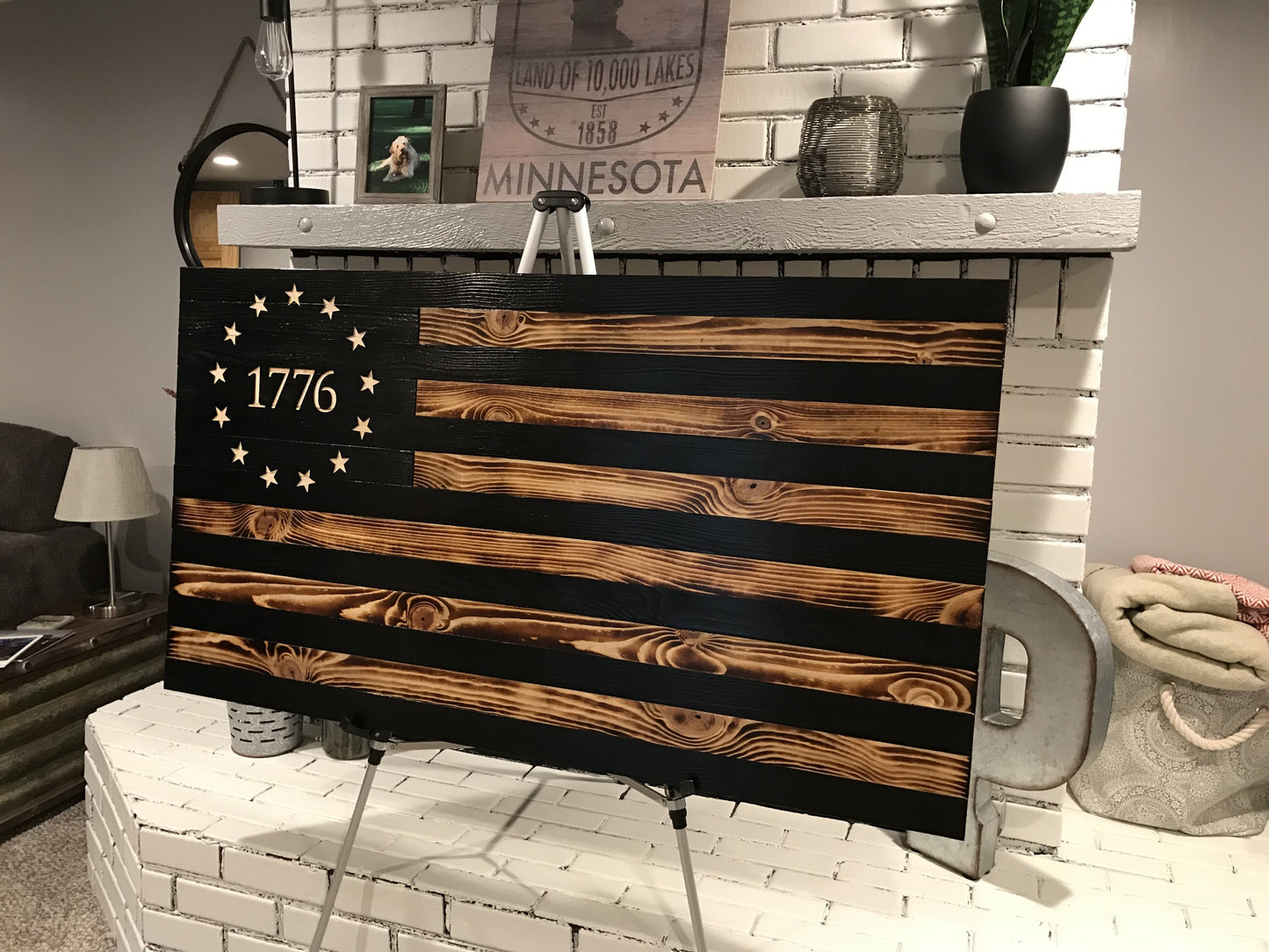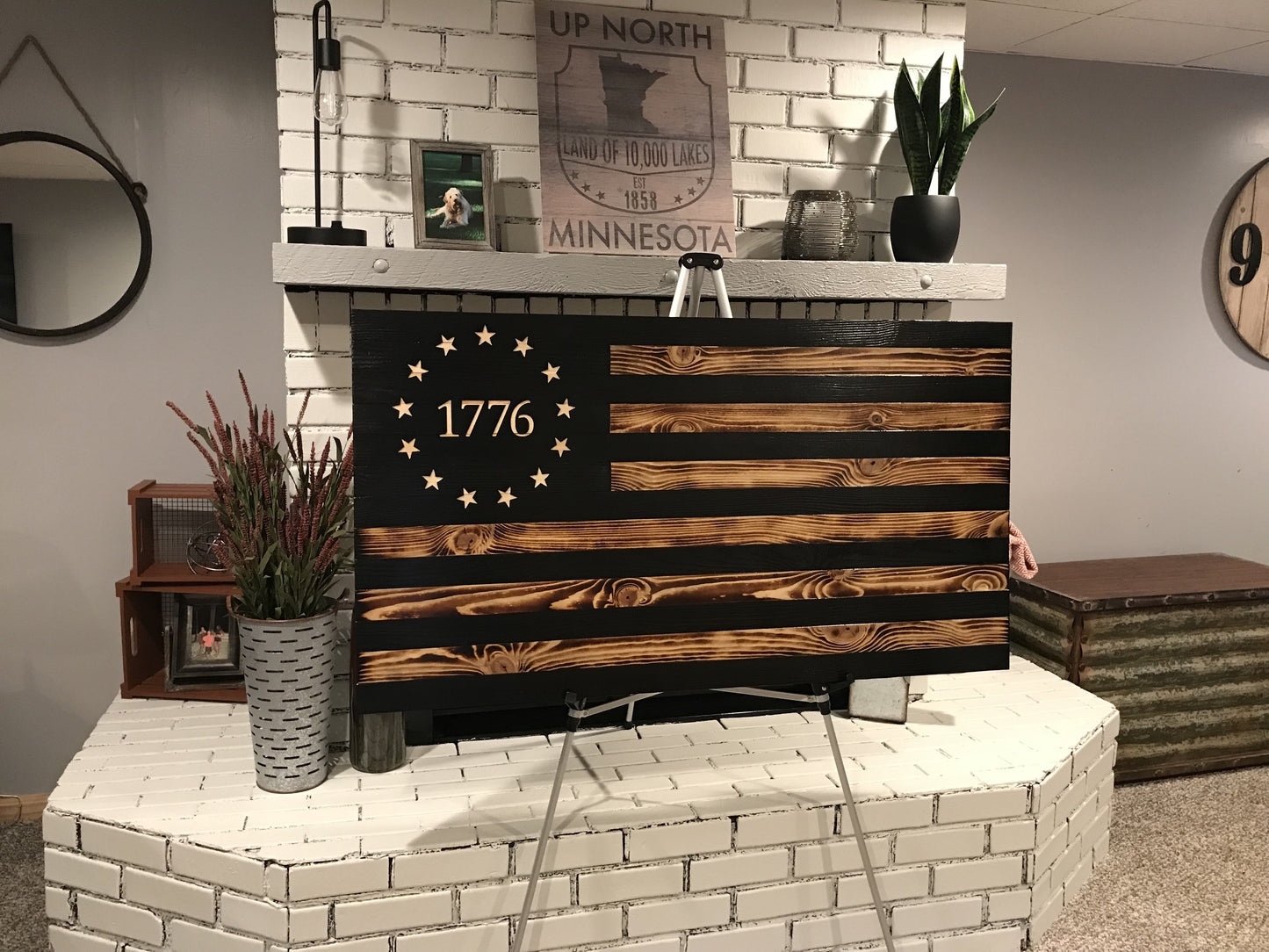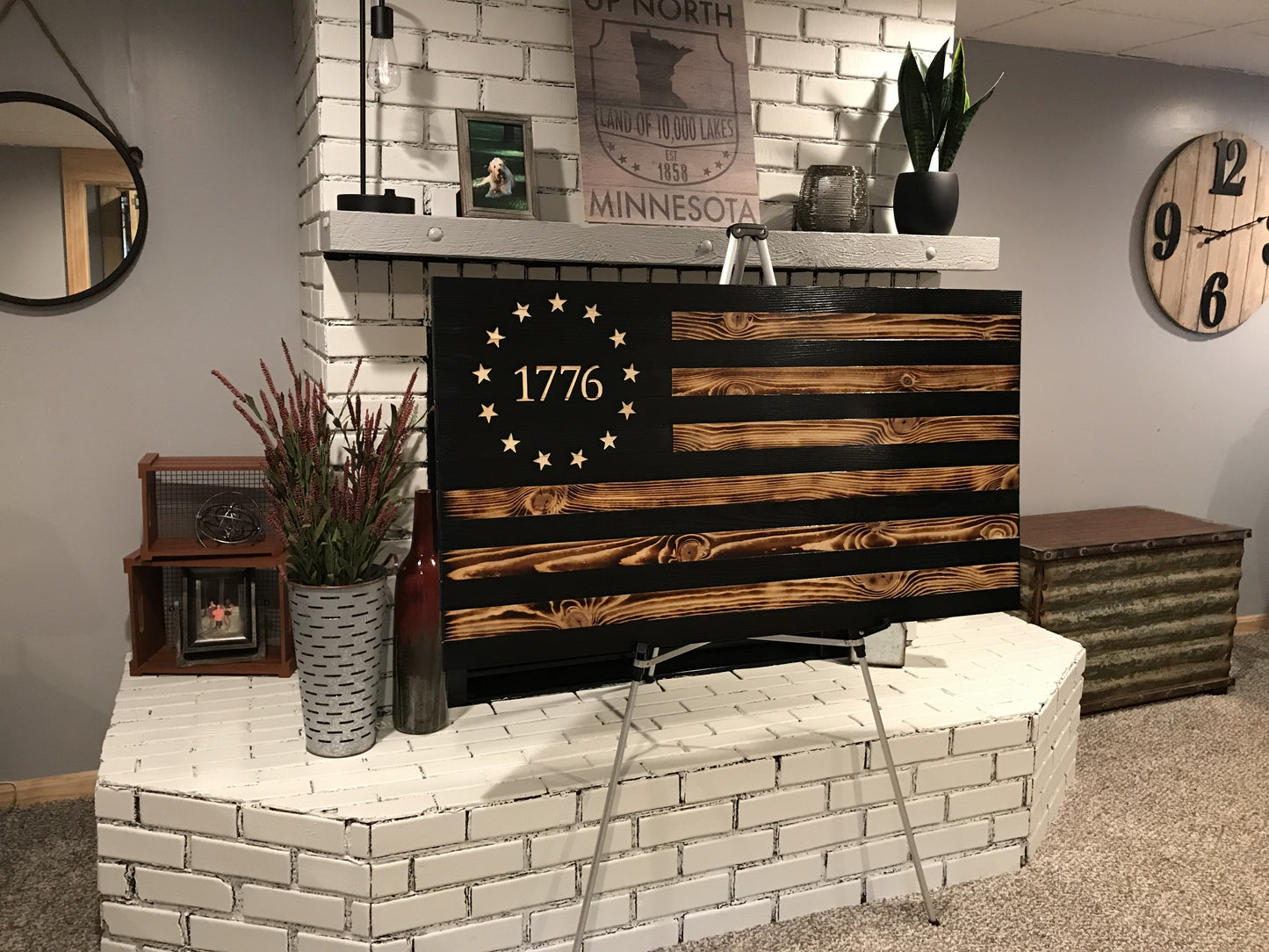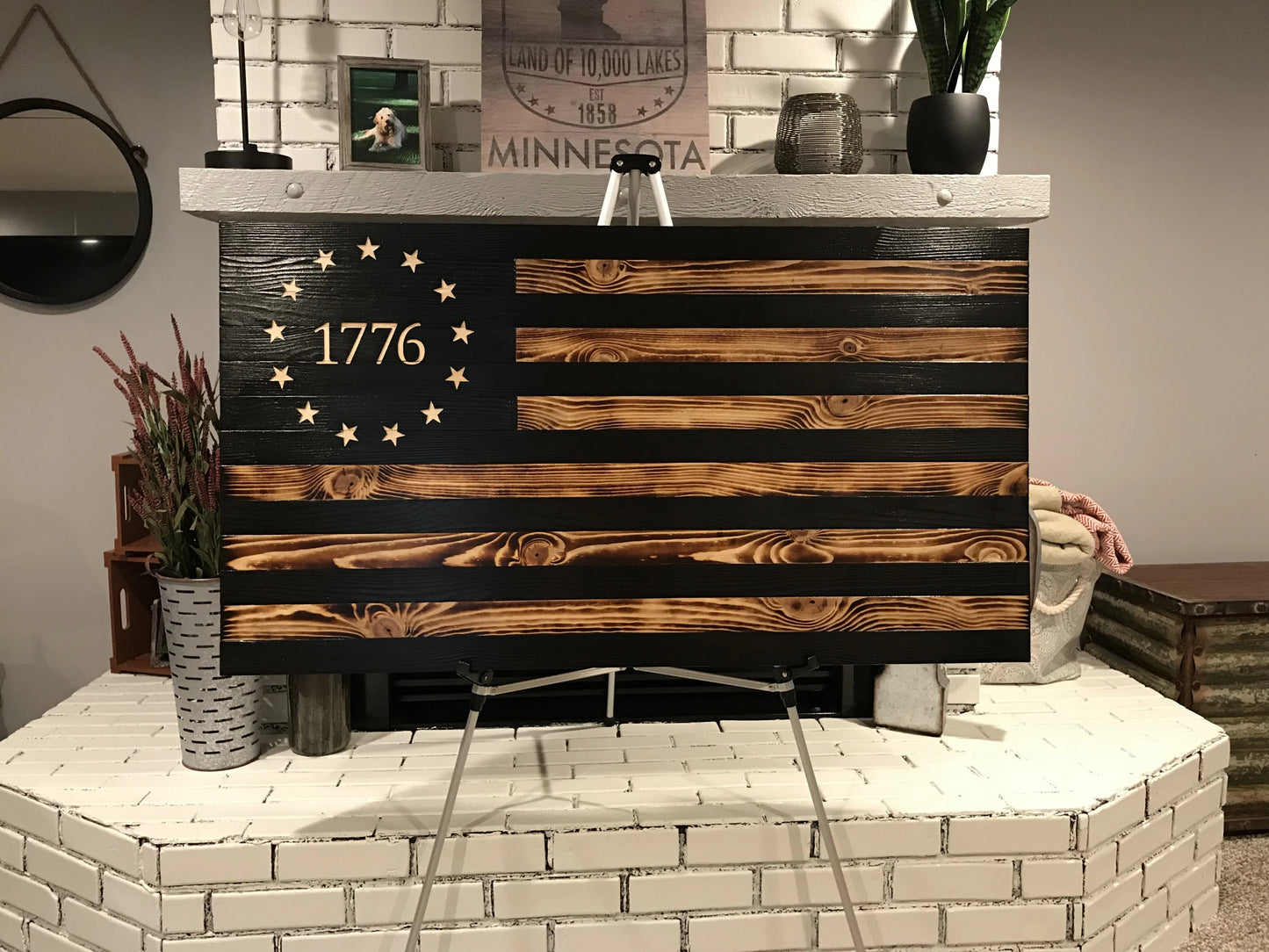 Craftsmanship is EVERYTHING
Thank you so much for our big ol betsy. It was my husband's 7th anniversary surprise gift and I just wanted to share some of the things he loves about his concealment flag:
1. Perfect size for his AR
2. Inconspicuous design
3. Actual cut stars instead of painted stars
4. The dark stain color isn't black & compliments the white stripes stain
5. The rfid makes it a must show to guest
He said this was the best gift I've ever gotten him so I truly appreciate your craftsmanship and effort.
Only negative thing I have to say is you've set the bar high for me for upcoming anniversaries... meaning, I'll be back.